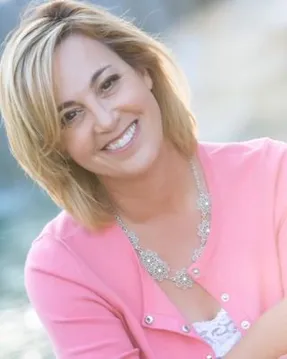 Sandra graduated from California University, Fullerton with a Bachelor Degree in Child Development and earned a Master of Arts Degree in Marriage And Family Therapy from Hope International University. She is a Licensed Marriage and Family Therapist specializing in individual, couples and is an EMDRIA certified therapist. EMDR is an empirically researched method of psychotherapy that helps clients process past and present disturbing life events and memories that also keep them stuck in defeating patterns of living. Sandra is also an Iasis Certified Provider.

Sandra's greatest passions is to help young couples get off to a great start. Most people desire to have a marriage that lasts a lifetime. We admire that older couple well into their senior years that are still holding hands. Sometimes couples lack the tools to live out their dreams. Sandra's passion is to help young couples create a smarter, deeper and more satisfying love story. Whether you and your spouse are on cloud 9, hitting bumps in the road or on life support early intervention is invaluable. Sandra feels deeply that it is an honor to help young couples give their love story a tune up.

Sandra has extensive training in couple's therapy. She has studied and trained in attachment therapy, Gottman therapy and Developmental Model Couples Therapy. She enjoys working with couples and helping them understand their attachment patterns which can deepen their emotional connection, manage and resolve conflict and build strong satisfying marriages.